Michael Jackson Podcast "Thrillercast" Player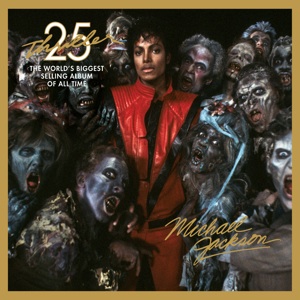 "It was artistry on every level. Every single aspect of that record was sculpted to the highest level of musicianship." -Chris Botti
The Goal:
Develop new content for the relaunch of MichaelJackson.com, coinciding with the 25th anniversary reissue of "Thriller."
Explore the story of the world's biggest selling album of all time in a way that is personal, heartfelt and builds a connection with the listener, developing an overall deeper appreciation for the work.
The Concept:
"Thrillercast," A year long podcast event featuring interviews with admirers from across the worlds of music, production, dance, and the entertainment industry sharing their own personal "Thriller" stories, demonstrating the widespread influence of Michael and "Thriller".
Ultimately, we aimed to surround the album with story touch points from every major angle of influence.
The Cast:
[wpcol_1quarter id="" class="" style=""]
Music:
Dance:
Production:
The Industry:
Production Notes:
From my conversations at work and with friends, it seemed like everyone had a story about their own personal experience with "Thriller," and how it affected their lives. I wanted to capture that energy, respect and excitement from notable people across the spectrum.
Because Thriller was such a game-changer, there were lots of areas that we could mine for casting. Ultimately, we cast based around those who influenced Michael, those were a part of the Thriller experience, and those who were influenced by it, in four key areas (The Music, The Videos, The Dancing, The Industry).
There was a ton of 'hype'-style content and marketing happening both within the label and externally (Thriller25 was hard to miss). We wanted to take a more human approach with this series. We aimed for an infectious enthusiasm, letting the stories speak for themselves rather than an overblown steamroller of productions, sales messaging and gimmicky casting.
The Result:
Episodes of Thrillercast have been downloaded over 3 million times.
Michael Jackson's "Thriller 25" opened at #2 on the Billboard Top 200, and was in the top 3 best selling albums for Sony in 2008.
Credits:
Executive Producer, Project Lead: Jeremy Meyers
Interviewer, Editor, Co-Producer: Joseph Vella, Vella Interactive