Jeff Buckley Podcast – Grace Around The World Podcast Player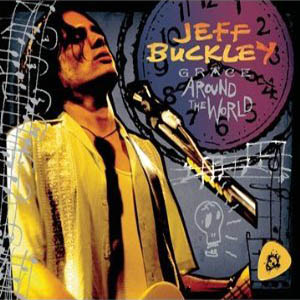 I remember resenting him a little because he was such a magnet for really remarkable women. -Moby
The Goal:
Develop a podcast series to coincide with the Jeff Buckley "Grace Around the World" live album
The Concept:
Create a more human view of an artist with one of the strongest fan bases and sense of mythos of anyone in recent years.
Connect with family, friends, and those who knew Jeff early in his career .
The Cast:
Duncan Sheik (Early supporter of Jeff)
Moby (Friend of Jeff, came up in music around the same time)
Mary Guibert (Jeff's mother)
Laurie Trombley (Friend of Jeff, documentary filmmaker)
Nyla Adams (documentary filmaker and Jeff superfan)
Jeff Buckley (taken from previously unreleased interview footage)
Production Notes:
This was one of the hardest series to cast. Many people we reached out to still found it too difficult to talk about Jeff and his legacy. Several interviews involved tears.
Mary quickly became one of my favorite people we've interviewed. She was super helpful, very direct (and because of that, occasionally at odds with the marketing department), and we couldn't have done it without her.
The Result:
A six-episode series that builds the Jeff Buckley story from those who knew him best, those that were impressed by him early on in his career, and those fans who followed him until his untimely death.
Credits:
Executive Producer, Project Lead: Jeremy Meyers
Interviewer, Editor, Co-Producer: Joseph Vella, Vella Interactive